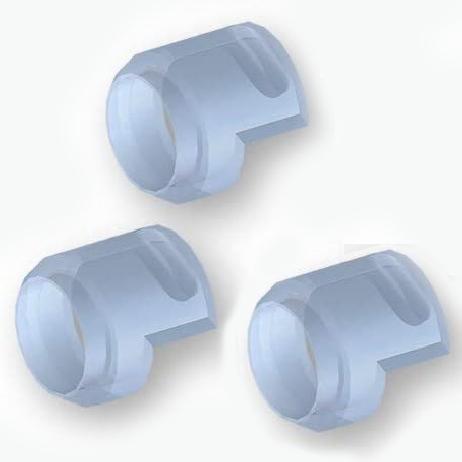 View larger
MIYA - HERO Hop Up Chamber Bucking Nitrile Rubber 50° for Tokyo Marui Air Shotgun Series (3 pieces)
MIYA-AS-50
Condition: New
Availability: in stock [?] Warning: Last items in stock!
Availability date:
MIYA - HERO Hop Up Chamber Bucking Nitrile Rubber 50° for Tokyo Marui Air Shotgun Series (3 pieces)
More info
Comments
Hop up chamber bucking for Tokyo Marui air cocking shotguns and air shotgun products with compatible internals.

The standard (genuine) hop up bucking (rubber) parts are made by balancing the accuracy, durability and cost at a high level, and the accuracy is reduced to some extent, and the corresponding BB bullets are limited to the same maker's genuine products.

The MIYA buckings have a higher accuracy and effect for users' maintenance, upgrades and custom works.

Before assembling, be sure to fully understand the structure and durability of the gun body and the effects of this product. As for the operation, there are some tips to bring out the effect, such as paying attention to the returning operation of the handle when cocking.
Because it is a fixed hop up, you need to be careful with the compatibility with BBs.

Nitrile hardness 50° → For TM genuine shotguns

Silicone hardness 40° → For other shotguns (China made etc)

*The image is a sample of the shape, and the color may differ depending on the material and hardness.
No customer comments for the moment.