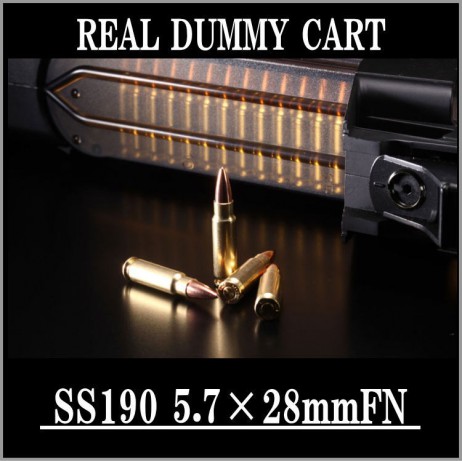 View larger
RIGHT - Real Dummy Cart SS190 5.7X28mm FN / 8 carts set
R-25098
Manufacturer: Right
Condition: New
Availability: Available upon order [?] Warning: Last items in stock!
Availability date:
RIGHT - Real Dummy Cart SS190 5.7X28mm FN / 8 carts set
More info
Comments
Set of 8 SS190 dummy carts. Those carts are delivered with no coloring. You can enjoy painting the top of the bullet in order to make different variations of the SS190 cartridge :
- White = SS193 suppressed ammunition
- Green = T194 training ammunition
- Red = SS196SR civilian ammunition
- Blue = SS197SR civilian ammunition
RIGHT is a branch of TOP JAPAN, a Japanese airsoftgun maker. RIGHT is specialized in the making of real size fake/dummy cartridges (non lethal - no powder - no fireworks).
These dummy carts can be used as items for collecting, props for movie filming, gun photography sessions, firearm training, etc...
They are made out from brass and other metal materials depending on bullet color and models.
No customer comments for the moment.